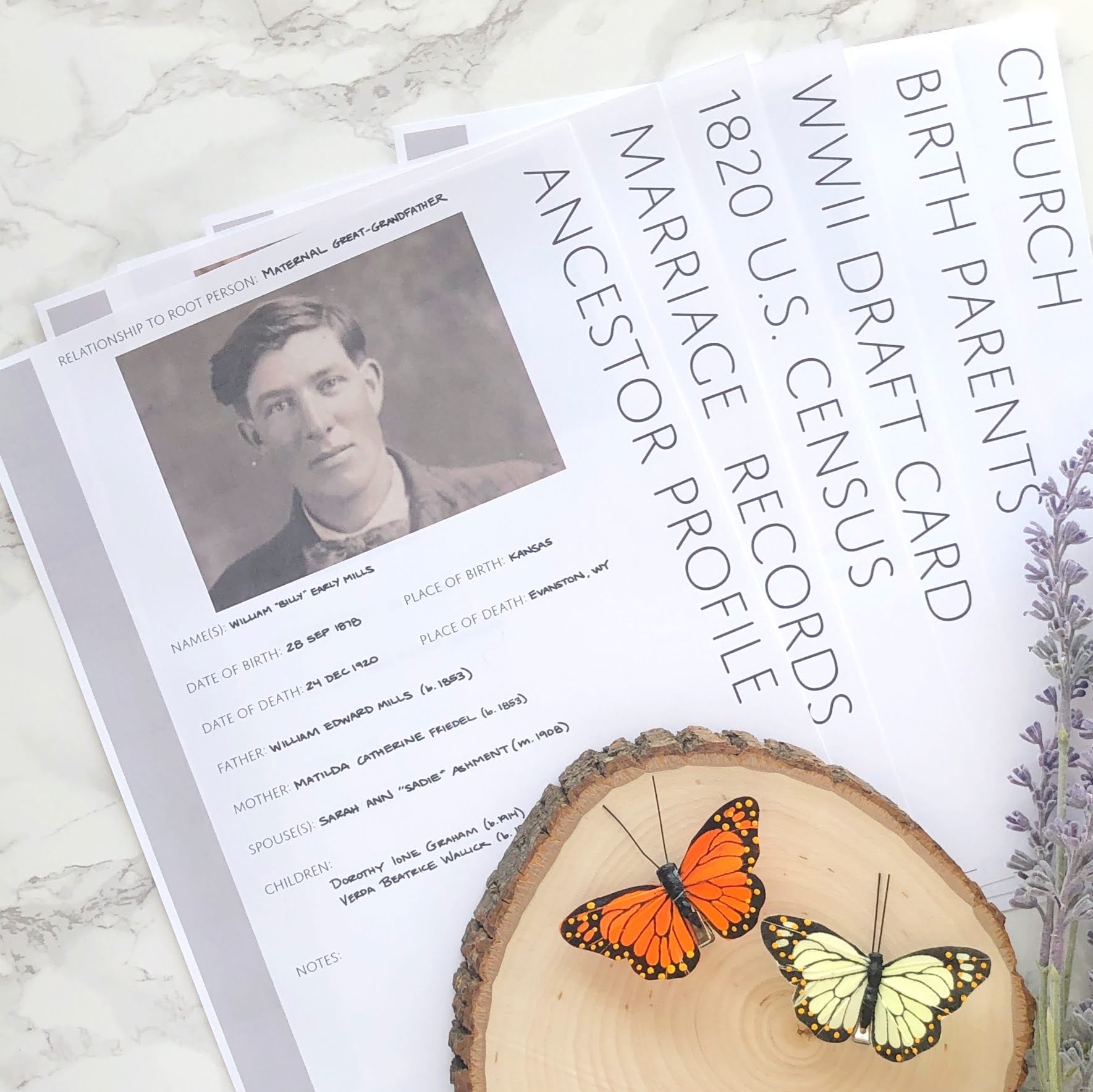 The Family Tree Notebooks system of pages is designed to give you a way to organize your family history research while simultaneously building beautiful ancestry books page by page. In this class, we'll take a look at the most efficient way to use the system so you can capture every part of your family tree.
You may be just getting started with family history or you may have boxes/files/projects that just haven't come together yet in a cohesive way. No matter what your situation is, we'll walk start to finish through the process of getting your family history scanned, saved, and showcased using FTN pages.
The FTN system consists of digital pages designed to be used over and over. Although you can print the pages out and fill them in by hand, the system works best for people who are comfortable adding text/photos to PDF files. Basic instruction will be provided for people new to editing PDFs.
What You Get in the Self-Paced Course
Ten lessons (30 pre-recorded videos) on organizing your family history, getting things digitized, and using the Family Tree Notebooks pages
PDF guide books for each video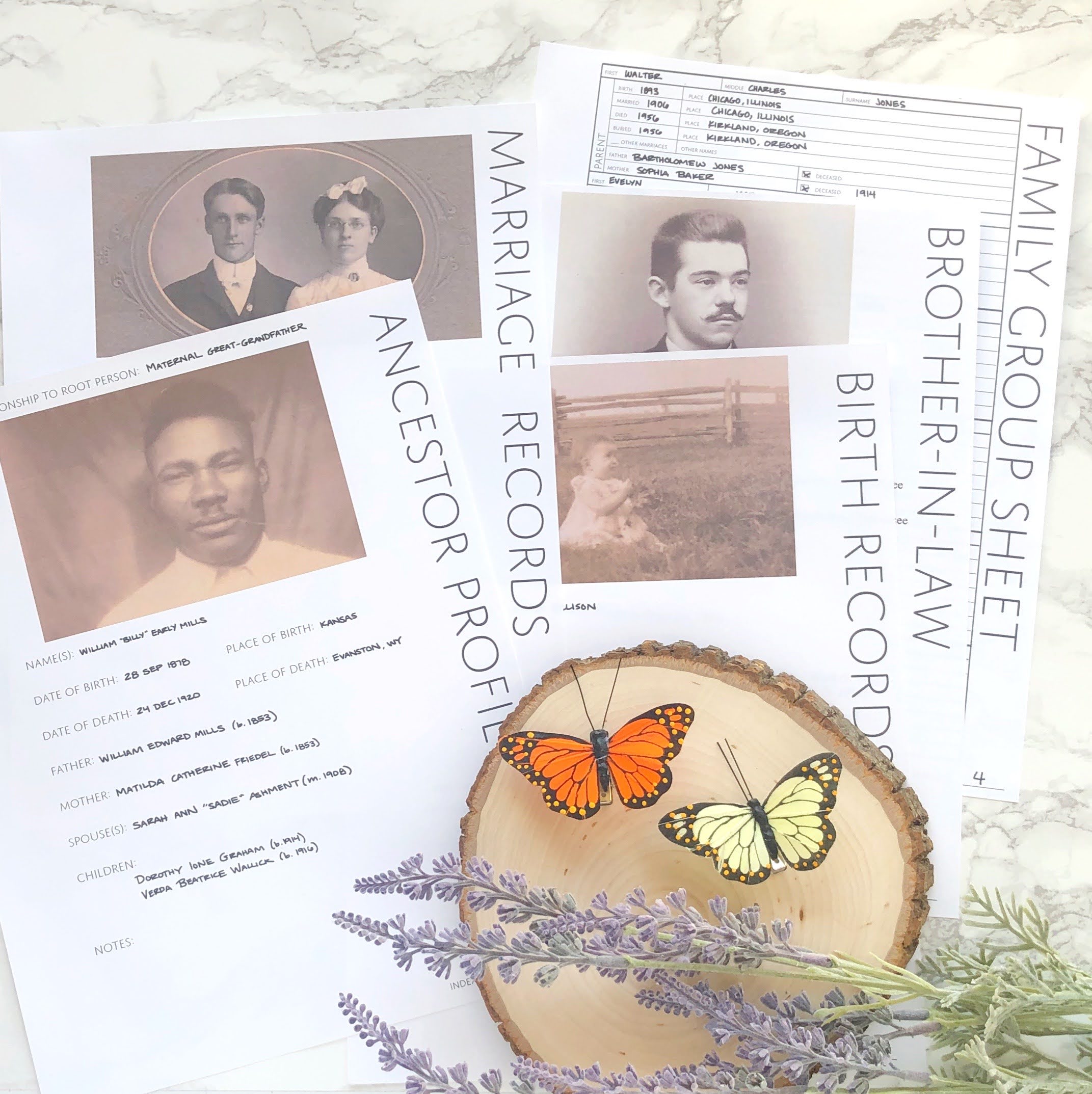 Build Ancestor Chapters
Giving each of your direct ancestors a chapter gives you the freedom to move around in your family history work without losing track of which records you have for which person.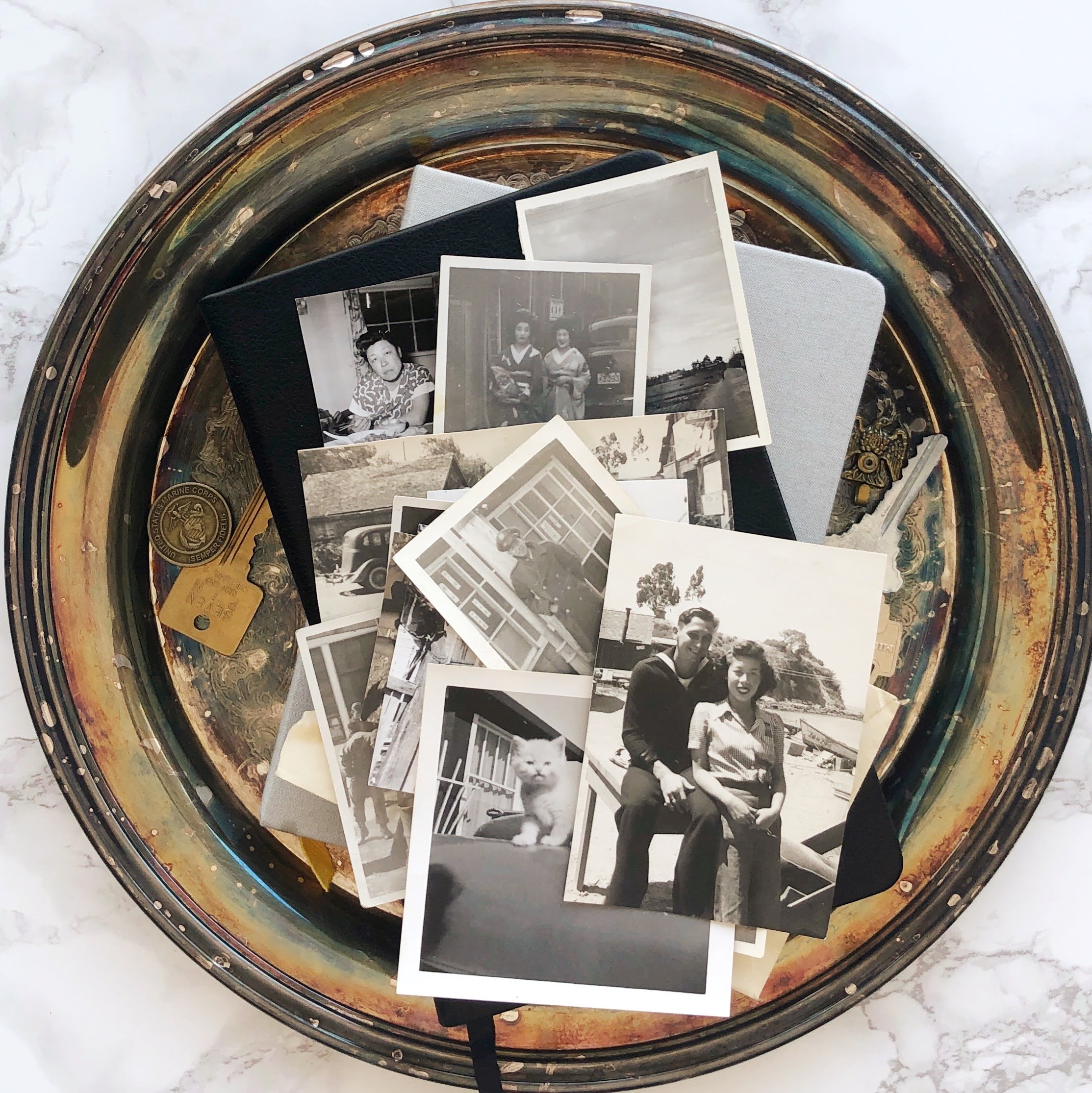 Capture Photos and Heirlooms
Learn how to scan, photograph, and curate the things that have been passed down so you can share family pictures and documents without damaging the originals.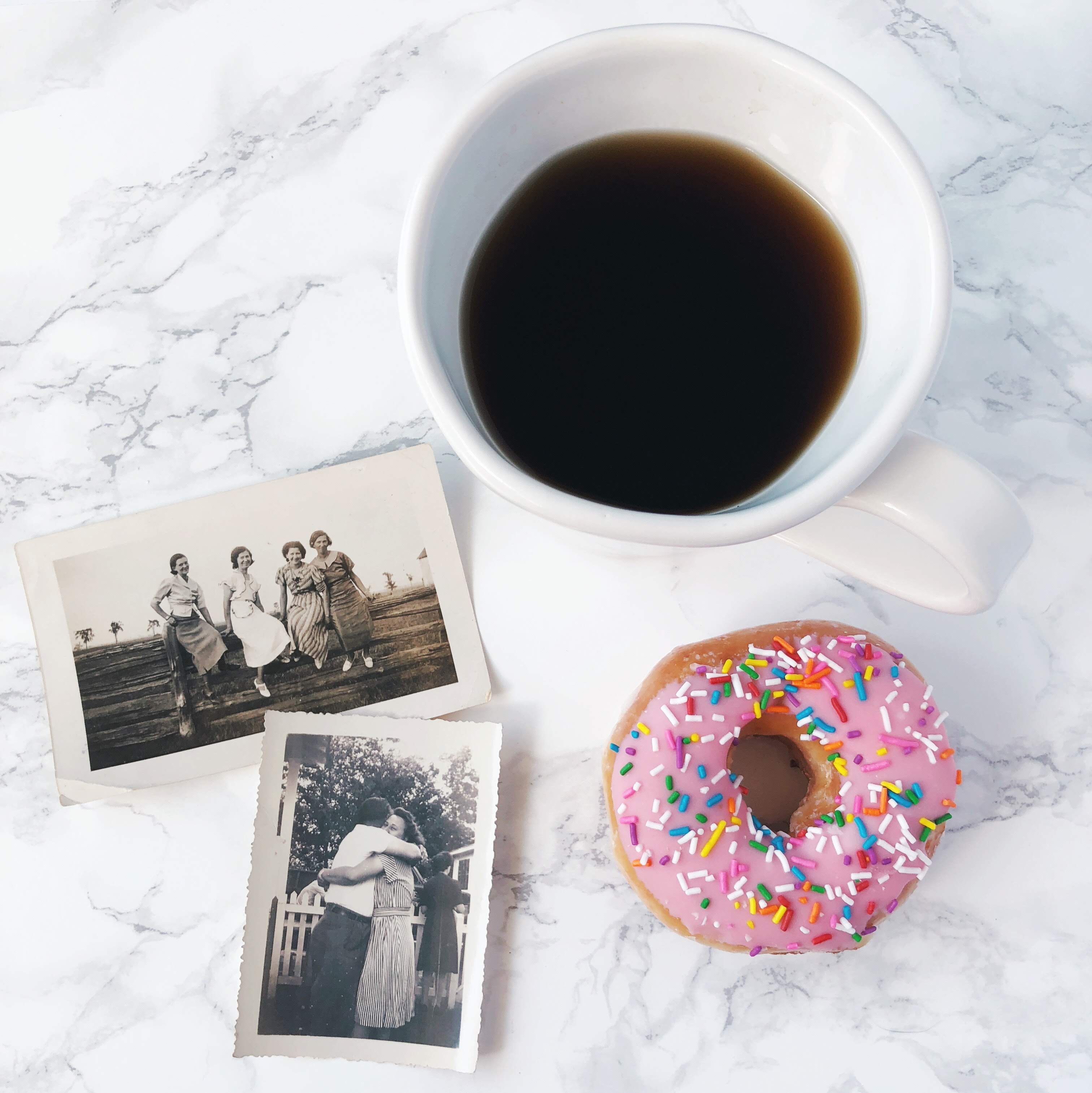 Research Your Tree
Expand your family history research skills, find new records online, and start breaking down the brick walls standing between you and the stories in your family tree.